About LocalSites Web Directory
LocalSites is a hierarchical web directory, organized by subject and location. All submitted websites are thoroughly reviewed before being listed to ensure all Listing Guidelines are met.
Our goal is to classify professional web sites by location and category in order to help users who want to find professional products and services geographically.
Free and Paid Listings
ManyWeb directories only accept paid submissions or free submissions with a reciprocal link. We realize that some of the best websites would be filtered out by that business model so we offer free submissions as well as paid submissions (with increased benefits) to ensure that all quality websites have the opportunity to be listed on LocalSites.ca.
Currently we have editors scouring the web looking to add quality sites to the directory. Our editors personally review sites based on a number of criteria, including presentation, ease of use, and reliability of information offered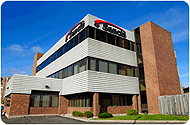 LocalSites Web Directory
301 - 91 Cumberland St. South
Thunder Bay, ON, Canada
P7B 6a7
Phone: (807) 768-6603
Toll Free: 1-888-817-3707
Fax: (807) 768-2218